My Sister Jodie by Jacqueline Wilson
Jacqueline Wilson created the books of my childhood. There was something about her dark and twisted stories that captivated me (explains a lot about how I am today), and I consumed everything she put out. My Sister Jodie was my favourite of all her books, perhaps because at the time I wished I had an older sister. It was a book I would read and reread constantly, and definitely spiked an interest in the Gothic and dark tales that would later characterise my reading habits.
The Maze Runner by James Dashner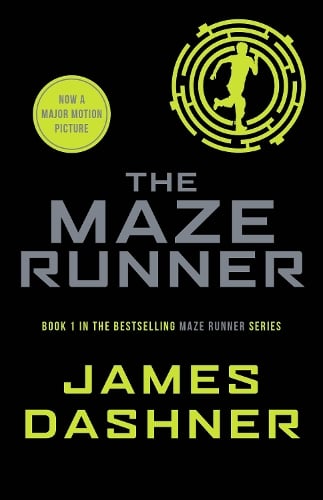 I was never a Hunger Games stan, instead I was a sucker for The Maze Runner series. It birthed an obsession for dystopian and sci-fi texts in me that lasted for a few of my early teenage years. These books were so clever and exciting, with characters that I genuinely loved and cared about. It was also something that I bonded with my best friend over at school, beginning the start of a friendship that we still have to this day.
The Mayor of Casterbridge by Thomas Hardy
This was one of the first classics that I ever truly enjoyed. It's a strange one really because I haven't particularly enjoyed any other books by Hardy, but there was something about the plot of this book that captured my imagination.
The Waves by Virginia Woolf
Ah, Woolf. We have a very complicated relationship. On the one hand, I love her. On the other hand, I also despise her work. The Waves is a book I am almost too scared to re-read in case I dislike it a second time round, and so my memory of reading it is definitely one of rose-tinted glasses. I remember this being the book that introduced me into modernist fiction – the greatest literary love I have. It taught me about symbolism, colours, characters, narrative style.
Normal People by Sally Rooney
Picture this: I'm sad, heartbroken, 300 miles away from home, and my flatmate has just told me that I need to read this book. It was one of the first times in my life that I truly related to a character. Marianne's life seemed to mirror mine to a certain extent, and I was absolutely mind boggled that Rooney was able to reflect all these chaotic thoughts in my head into one cohesive story.
The Driver's Seat by Muriel Spark
This is a more recent one from my Autumn Term of my second year. It reminded me of why I chose an English Literature degree in the first place. It was a book that both challenged and excited me, and I spent hours on an essay dissecting it with glee.